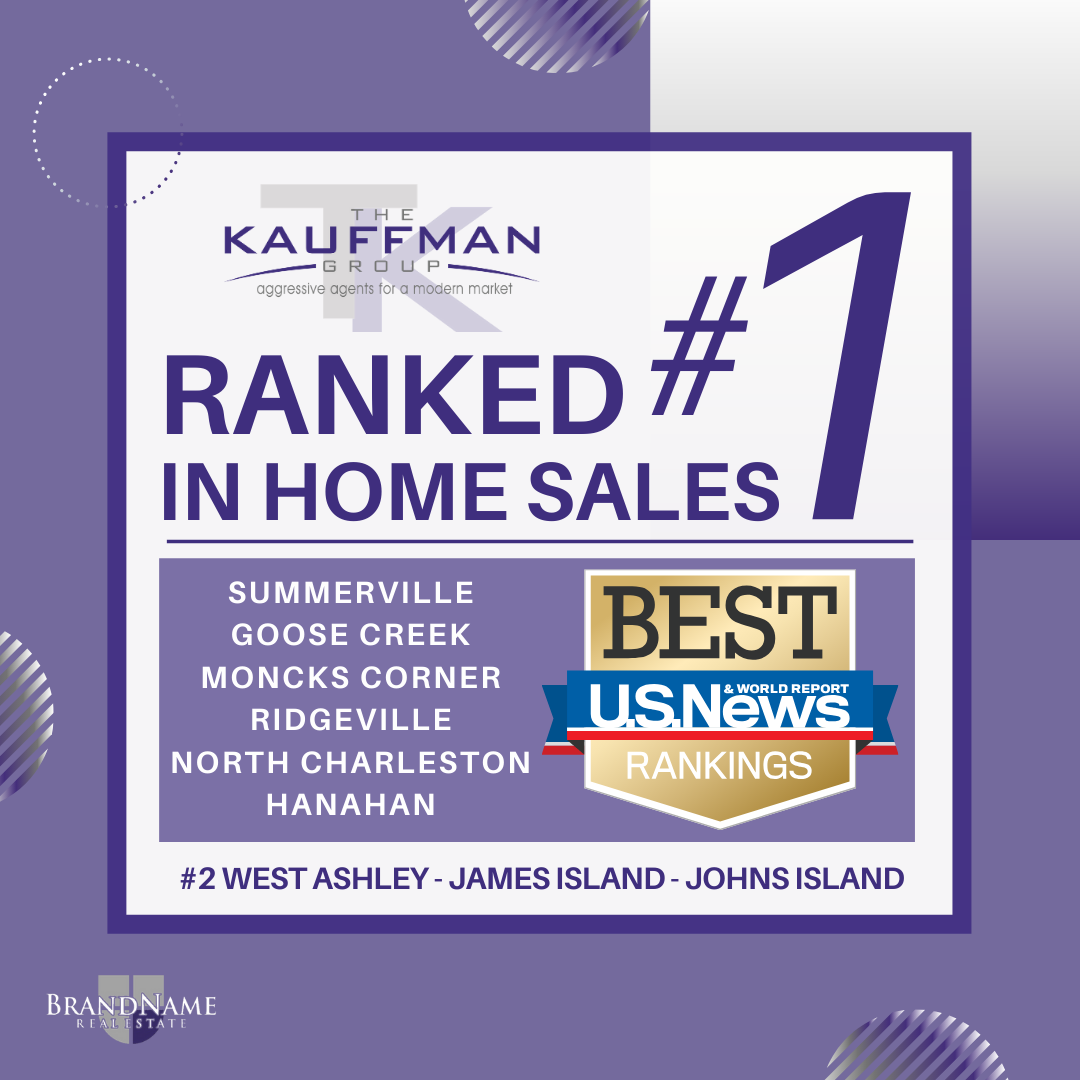 The Kauffman Group was just named the #1 Group in Real Estate for the Tri-County Charleston area for 2022 with the MOST HOMES SOLD and in combination with the MOST EARNED 5 Star Reviews! With dedication, determination and mostly importantly, experience, they once again solidified their spot as THE NUMBER 1 PRODUCING GROUP for Berkeley & Dorchester Counties for the 7th CONSECUTIVE YEAR IN A ROW (2016-2022) !!! They Ranked Number 2 for MOST HOMES SOLD in 2017, 2018, 2019 and Number 1 in 2020, 2021 and 2022 for the Charleston Tri-County Area! Being Ranked #1 as the TOP PRODUCING AGENCY is exciting and rewarding for so many reasons; with the most important being the new opportunities and unique benefits it creates for our future clients. With their strong industry connections and unique approach, the Kauffman Group truly stands out against the rest. Find out for yourself today with a simple phone call to see how they can help you confidently achieve your real estate goals!
Topher Kauffman solidified his spot as a TOP AGENT once again in becoming the #1 TOP PRODUCING agent for Charleston Tri-County (2020-2022) and #1 in both Berkeley & Dorchester County for the 6th YEAR in a row (2016 – 2022)! Topher Kauffman has received many awards over the years, being recognized as one of the premier agents throughout his entire career. Driven and passionate about real estate, his buyers and his sellers, Topher always strives for more. He not only underwent the scrutinizing process to become ENDORSED AND TRUSTED BY DAVE RAMSEY in 2022, he continues to qualify for the TOP 1% OF THE TOP 100 REAL ESTATE AGENTS IN AMERICA several years running, is a ZILLOW PREMIER 5 STAR AGENT with the BEST AGENT BADGE on ZILLOW, continuously ranked NUMBER 1 by US NEWS, A HOMELIGHT and FAST EXPERT certified agent AND has received (and continues to receive) 5 STAR REVIEWS on GOOGLE AND YELP!
Being Ranked #1 as the TOP PRODUCING AGENT is nothing short of exciting. This has created numerous NEW OPPORTUNITIES and UNIQUE BENEFITS for future clients! The Topher Kauffman approach is distinct and one of a kind; the results SIMPLY SPEAK FOR THEMSELVES! In sales for well over a decade, Topher has created an outside-of-the-box approach to listing and selling his clients' homes so it's stress-free and achieves TOP PROFITABILITY. As an expert in the field and his ability to handle the most delicate and difficult closings, you will want him in your corner!
If you are thinking of MAKING A MOVE,, it doesn't cost anything to have a conversation with an EXPERT at THE KAUFFMAN GROUP! Within minutes you will understand and realize the BENEFITS receive with Topher Kauffman by your side every step of the way. At the end of our day, all we have is our name to represent who we are; and The Kauffman Group stands behind their image of being professional, hardworking and motivated to see their clients happy and confident knowing they are working with someone they can trust with one of their biggest assets.
So, whether you are selling a home or buying in the Tri-County area of Charleston, you are going to want Topher's drive, dedication and negotiation skills to compete for his clients, and WIN.
– The Kauffman Group